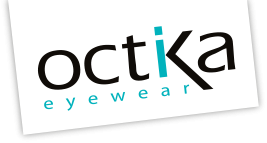 Octika was created in 2001 to position itself in the «Basic Line» market with creative frames compared to the offer of frames in the optical market too simple and unattractive. The company studies all possible customizations with the diversity of materials, colors, models and comfort, in order to attract the largest number of customers.
For more than 19 years, Octika has been implementing an offensive sales strategy, realistic and operational, managed in a controlled manner to offer targeted collections of frames adapted to the needs of the market! For this purpose it has set up a fast online ordering platform, simple and instantaneous for optimal supply and stock management. At the same time, the comany proposes a well-established logistics system and recognised, with 48-hour delivery, Guarantees for the return of packages, and a reactive after-sales service for 2 years.
Octika asked ACSEP to upgrade its logistics organisation with the implementation of IzyPro WMS.
ACSEP is specialised in digital supply chain and integrates the main Warehouse Management Systems ofthe market such as IzyPro, Reflex WMS, Infolog, JDA (Blue Yonder), Mecalux, BK Systems, Stock-It, etc.