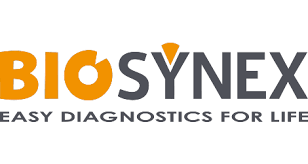 Biosynex was born in 2005 and is specialized in the design and distribution of rapid diagnostic tests (RDT). Today, the company is the leader of the RDT French market.
Fast and easy to use, these RDTs are commercialized in France and in some 70 countries through local distributors. By targeting the general public and health professionals,  Biosynex brings concrete and effective answers to public health issues at the heart of today's preoccupations.
RDTs may be used by health professionals (analytical laboratories, doctors) for diagnostic orientation. They allow an appropriate management of the patient both in consultation and in emergency. As an example, the company has been supplying around 50,000 liberal doctors with a strep test, Streptatest® for the last few years as part of the call for tenders launched by the National Health Insurance Fund for Employees (CNAMTS), this improving significantly the screening for bacterial angina and limiting the overconsumption of antibiotics.
Biosynex asked ACSEP to improve its logistics organisation and deploy IzyPro WMS.